Quan Yin and the Dragon Tapestry 24x36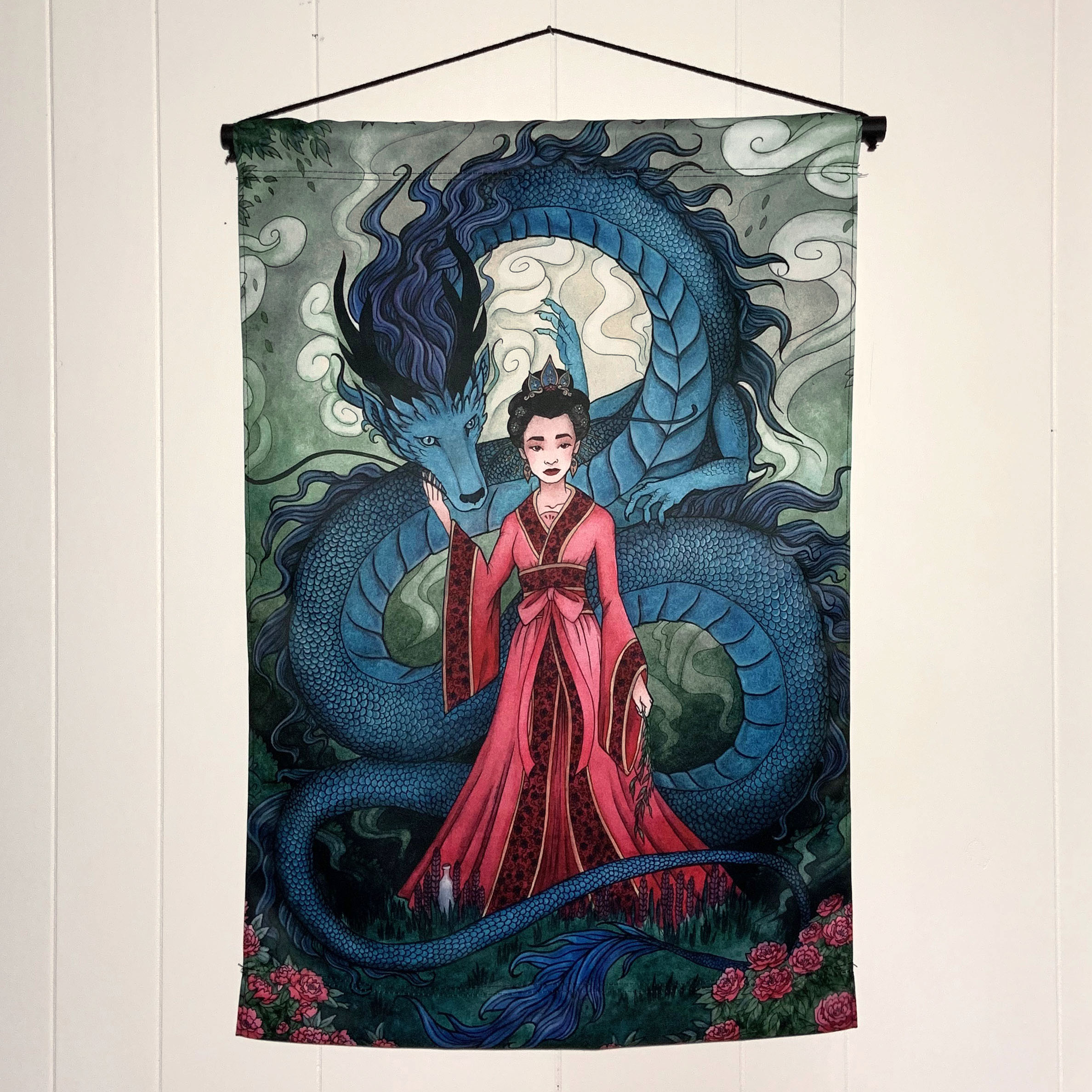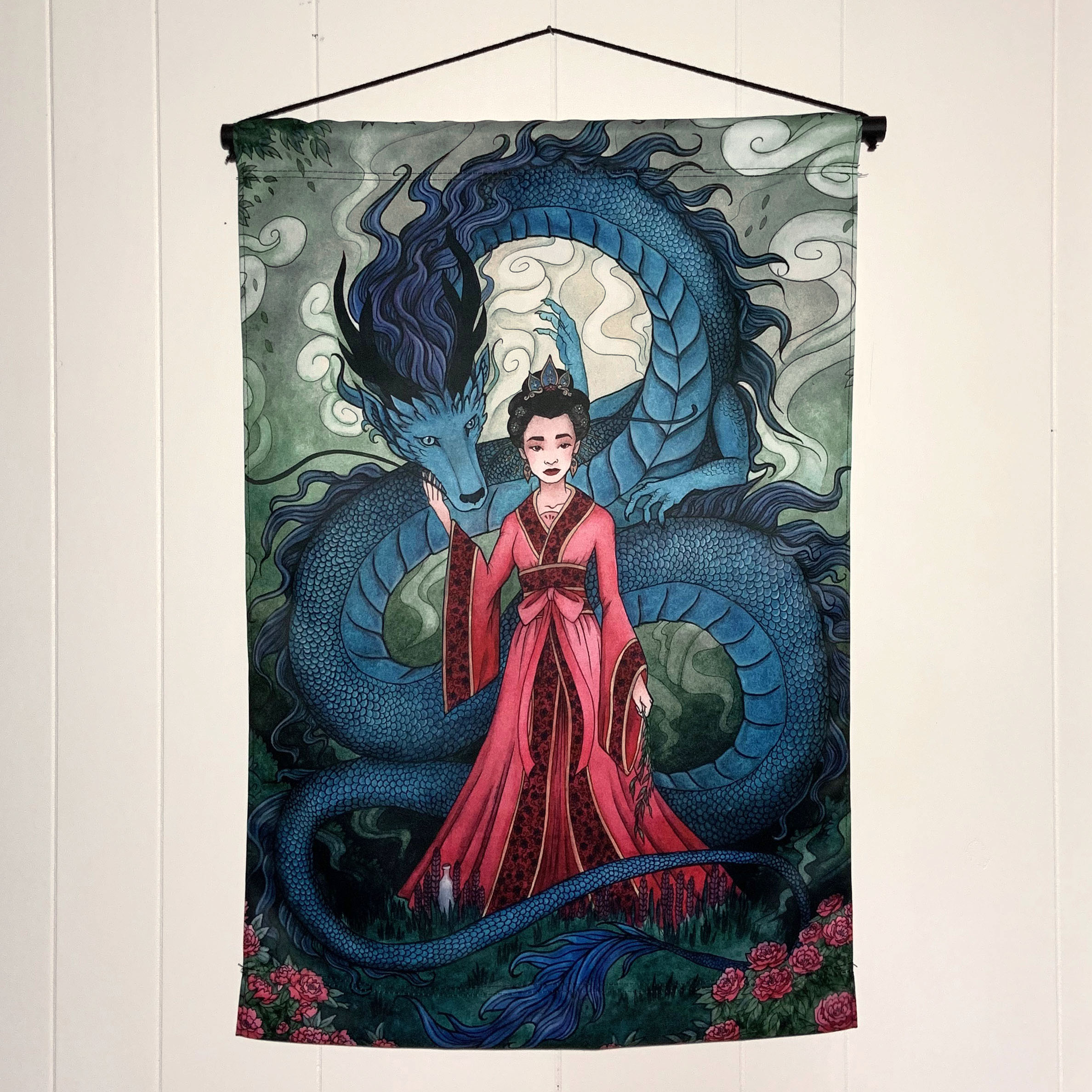 Quan Yin and the Dragon Tapestry 24x36
The revered Quan Yin and the Dragon, from Chinese mythology. Quan Yin is the goddess of Compassion, Mercy, and Kindness, and she is often shown with a strong and majestic dragon to portray the balance between Yin and Yang.
★ Digital reproduction of my original ink and watercolor painting, "Quan Yin and the Dragon."
★ Silky Tapestries that come ready to hang on your wall
★ 24 in x 36 in
★ 100% Wrinkle Free Polyester
★ Comes assembled with hanging rod and thread
★ Please allow 3-5 business days for orders to process before shipping.
★ Purchase of this artwork does not include any copyrights or licenses. Madalyn McLeod retains all rights and use.